Here's an opportunity to go nuts and redesign someone else's room...I'm buying my first house and nearly all of the rooms are scruffy and need to be redecorated. I know what I'm going to do with most of them, but I'm totally stuck on what to do with the bathroom, so I thought I'd throw the metaphorical doors open to all of your ideas and suggestions!

It's quite a large room but the window is only fairly narrow so it doesn't get a huge amount of light. The bath, sink & toilet are all white and I don't intend to replace them. The floor is pale wood laminate, and the ceiling, bizarrely, is made of pine floorboards which makes the room look kind of upside down. I was vaguely planning to do it in shades of aqua/turquoise and have it quite bright, but I'm fairly sure that would look wrong with all the wood.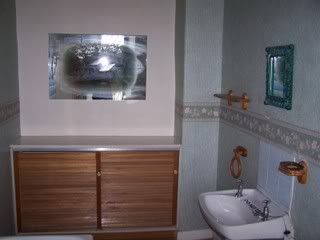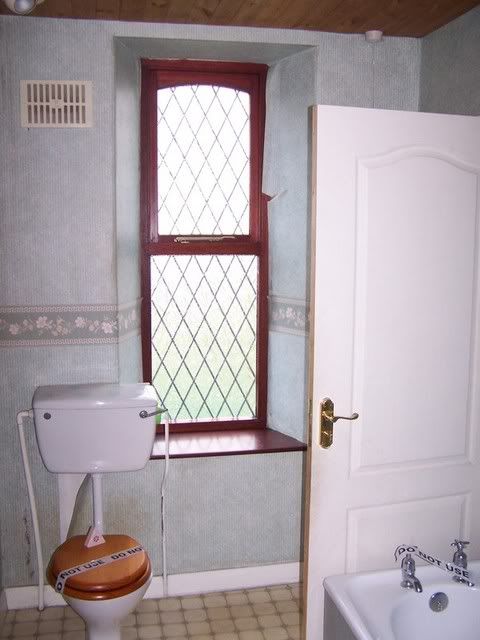 I'm deliberately not saying what my usual taste in decorating is, as I want to keep an open mind and not necessarily always go for the same kind of look. All suggestions welcome, however crazy!